Easily Add Stunning Text Shadows
To Any Module
Every Divi module and all text elements have been updated with a full set of text shadow controls and a brand new text shadow interface for the Divi Builder.
Today we are excited to add even more design customizability to Divi with our brand new Text Shadow options that make it incredibly easy to add stunning shadow to any Divi module and to customize those shadows using a simple visual interface.
Check Out The New Text Shadows In Action

The New Text Shadow Interface
Adding and customizing text shadows is easier than ever thanks to Divi's shadow presets and a full range of text shadow controls.
A Brand New Interface
The Divi Builder is equipped with a brand new interface for controlling text shadows in every module, and this new interface can be found within all text option groups.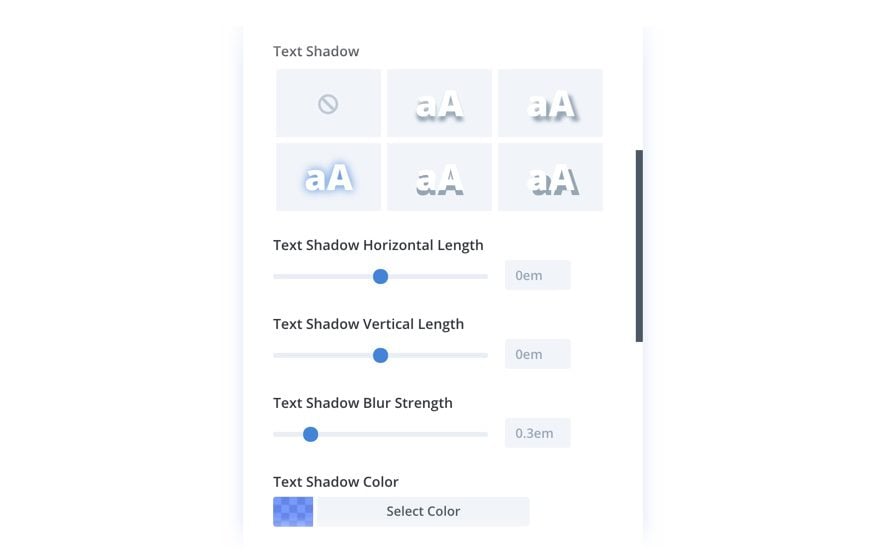 Easy-To-Use Presets
Adding great text shadows to your page is super simple thanks to our shadow presets that can be applied to any text element with a single click. We have pre-designed 5 unique text shadow styles that work great with any text size. These styles are perfect starting points and can be further customized using the full set of text shadow controls.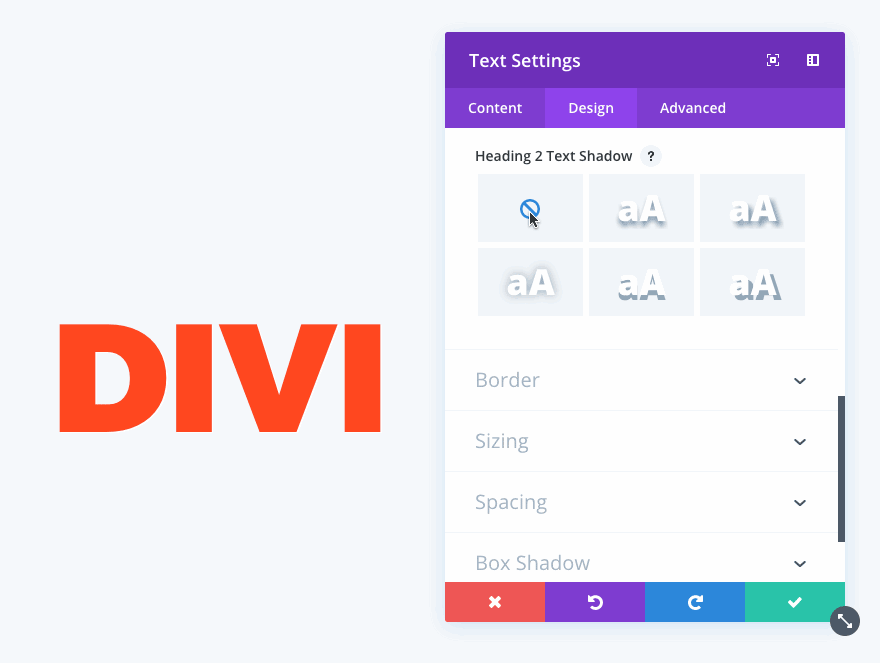 Completely Customizable
All Divi modules have been updated with a full set of Text Shadow options, each of which can be managed within the brand new Text Shadow interface. Every aspect of these shadows are customizable, including position, blur strength and color, and building custom shadows in the Visual Builder is a truly wonderful experience as you watch your shadows move and transform right before your eyes.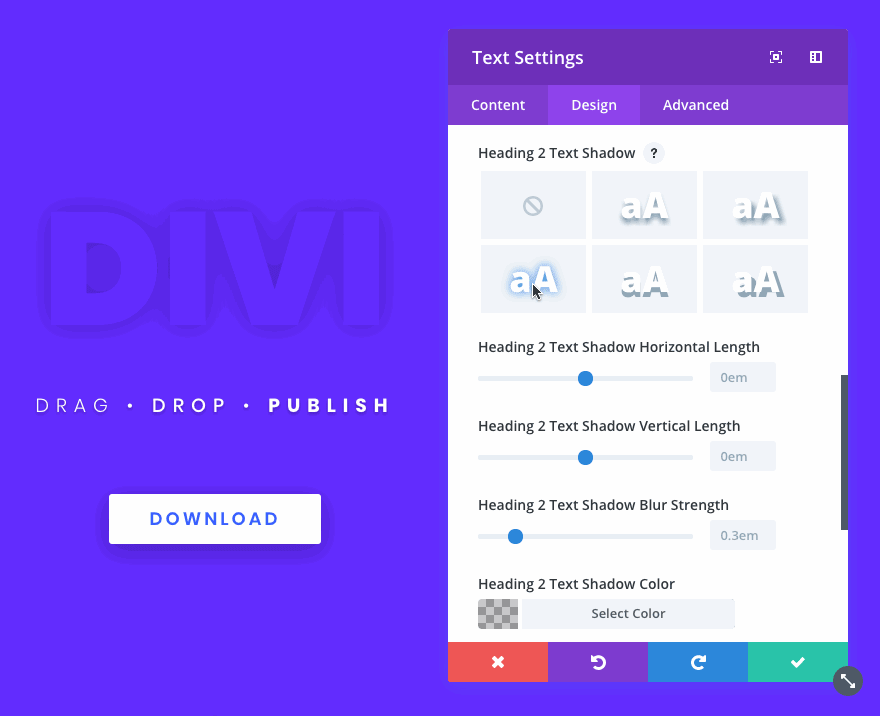 Works With All Modules
The new text shadow interface is available for all modules and text shadows can be applied and customized for each individual text element.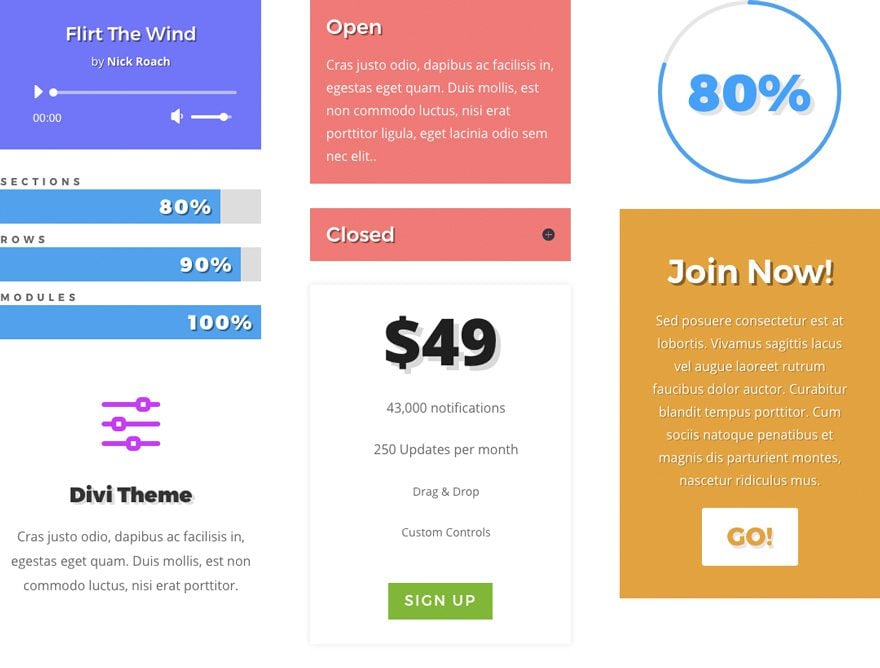 Create Beautiful Designs With
Creative Text Shadow Effects
Text shadows can be stunning when used right, and our team has been having a blast creating some awesome demos that showcase what's possible using these new options.
Countless New Possibilities
You will be surprised and delighted with just how much can be accomplished with these new options. There are so many inspiring new possibilities and we can't wait to see all of the great designs you create. Just take a look at some of the amazing designs our team was able to build using these new features.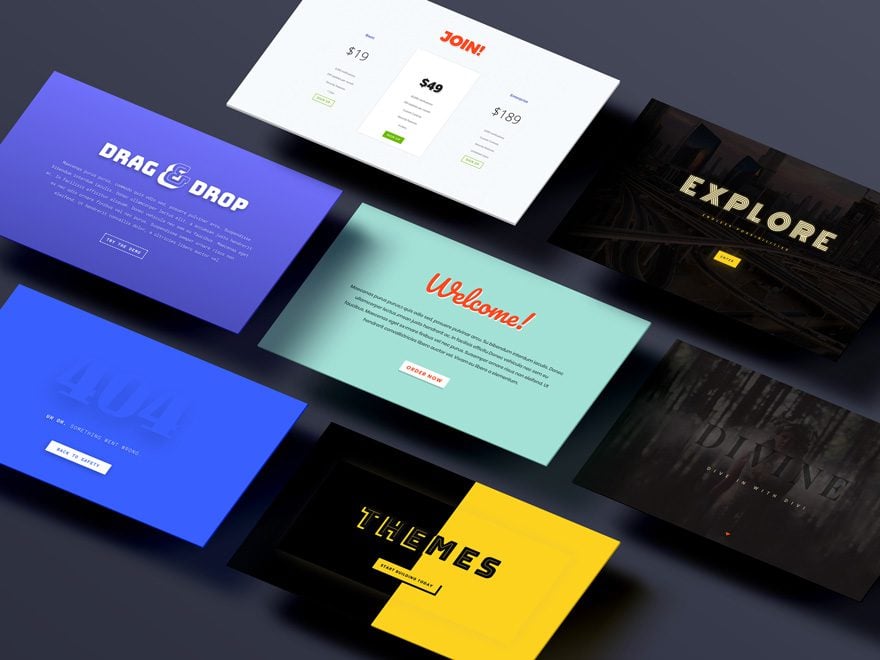 Example One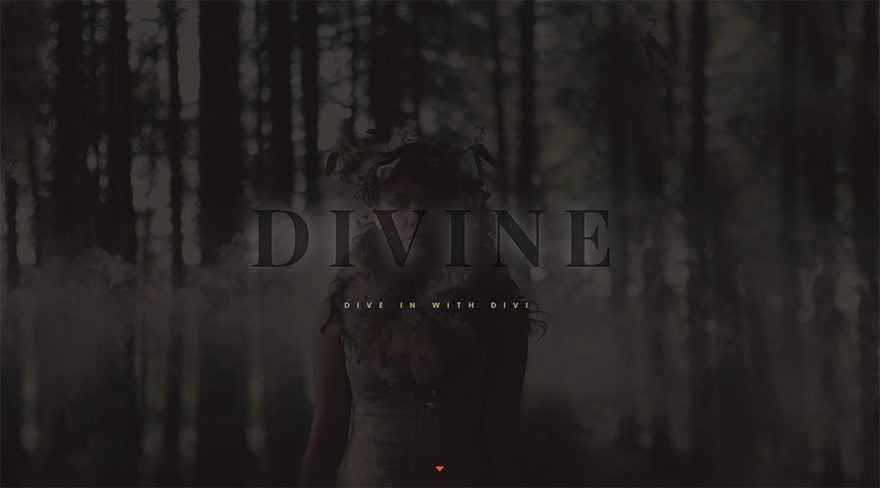 Example Two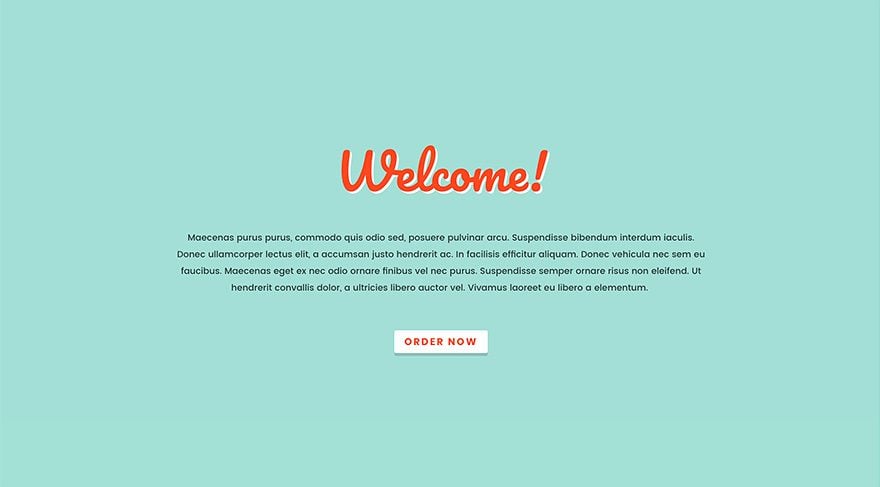 Example Three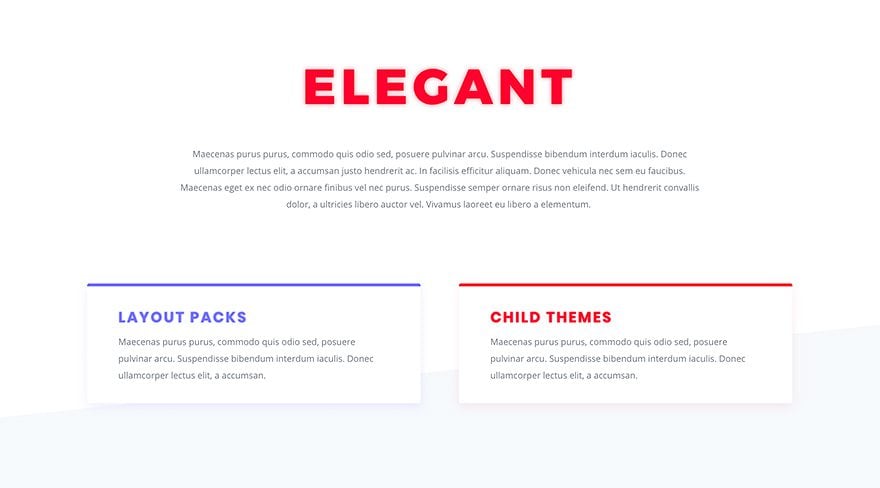 Example Four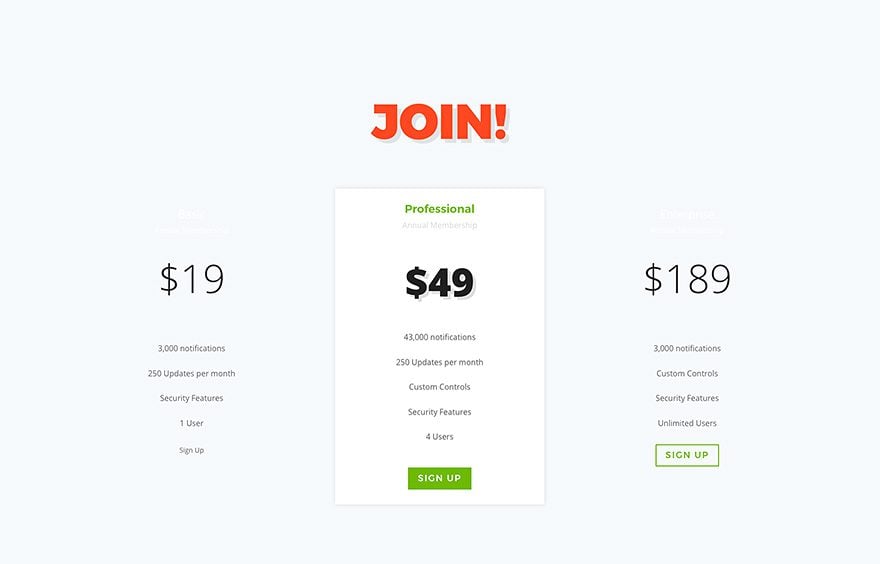 Example Five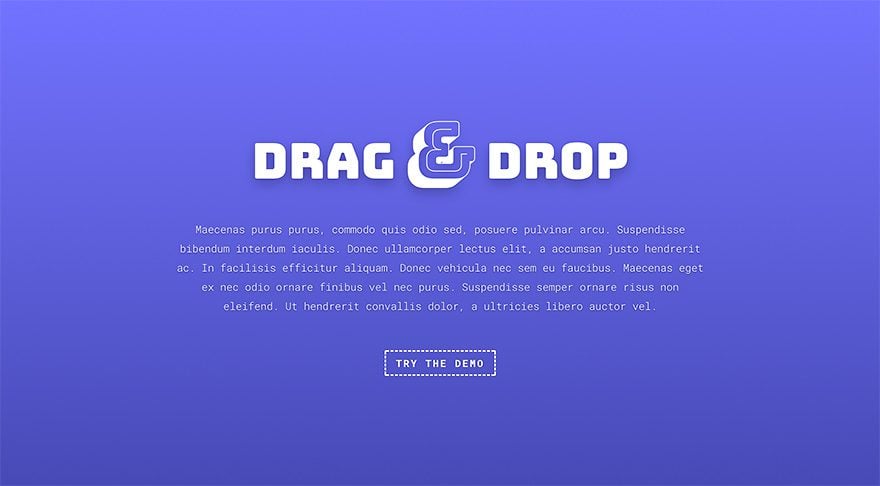 Example Six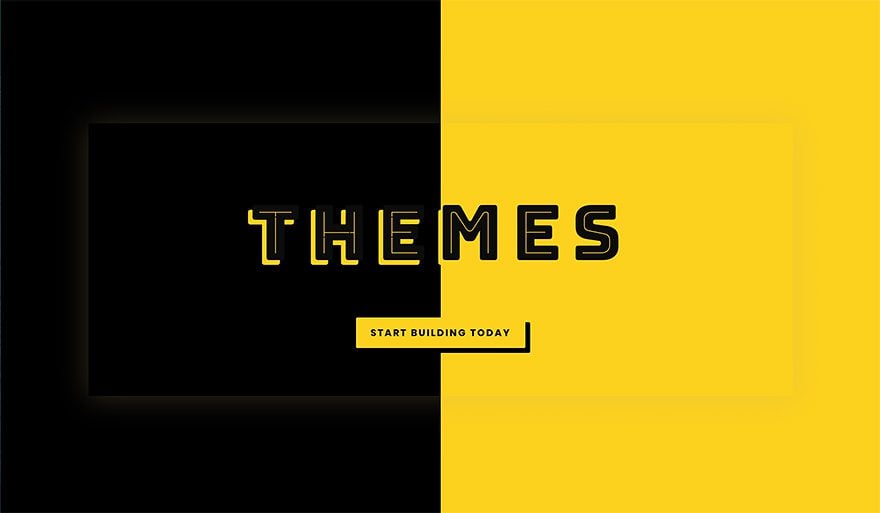 Example Seven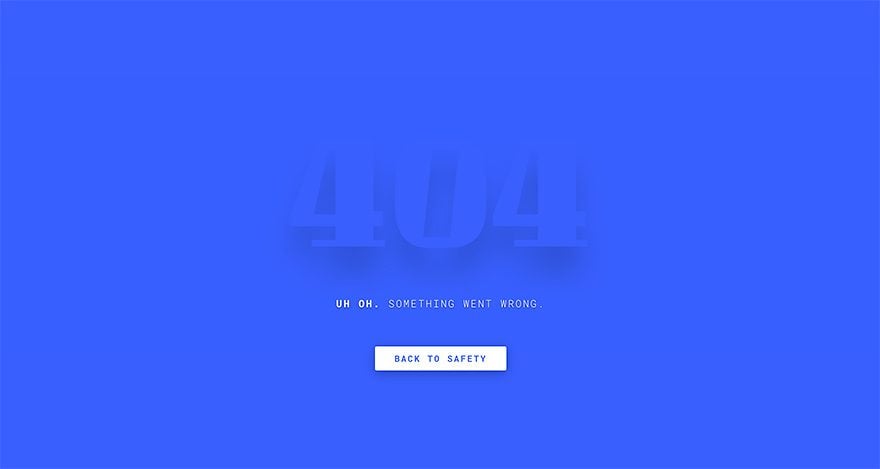 Example Eight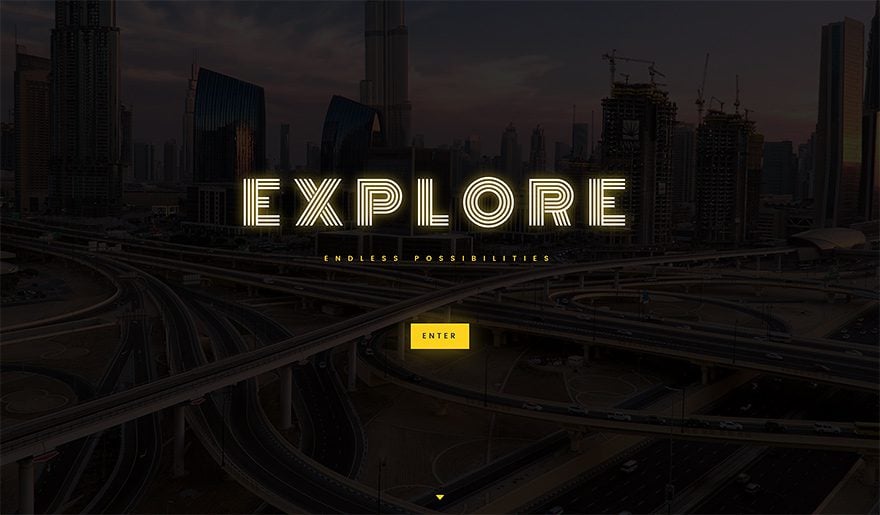 Example Nine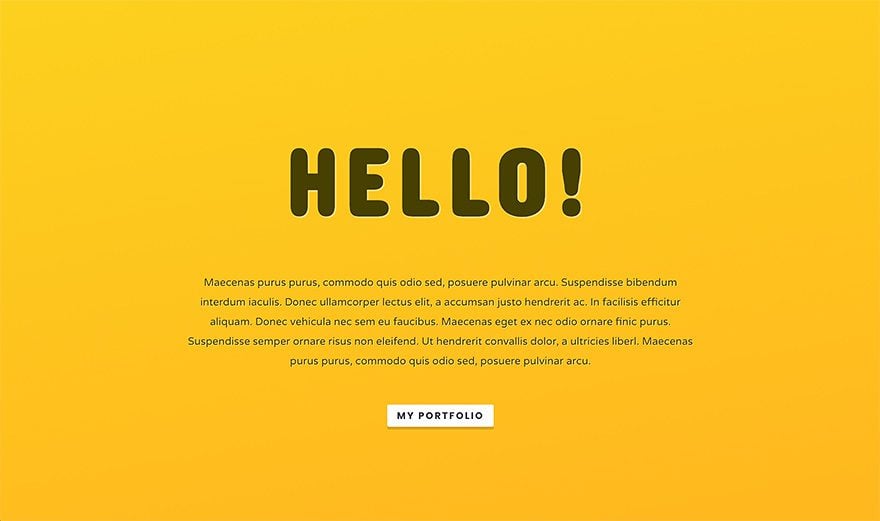 Example Ten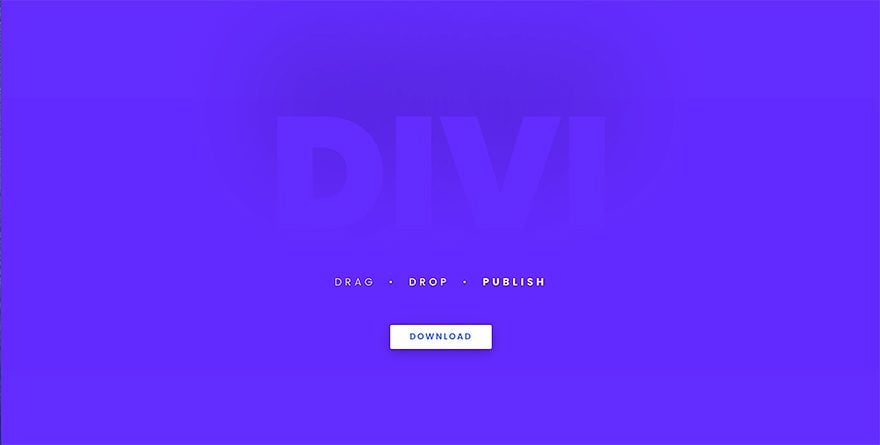 The new text shadow options are available today, so download Divi and take them for a spin. Let us know what you think in the comments and don't forget to check back next week for even more great Divi features coming your way.

Join, Renew & Upgrade Today For 10% Off!
Join the most enthusiastic and loving WordPress theme community on the web and download Divi 3.0 today. Using the new Visual Builder, you can build websites faster than ever before with its incredibly fast and intuitive visual interface. You have to see it to believe it!
Join Today For 10% OFF!
Renew Your Account Today For 10% OFF!
Upgrade Your Account Today For 10% OFF!